THE CLAIREVIEW ADVANTAGE
When you lease from Claireview, you can expect the best in selection and service.
THE RIGHT CAR FOR YOU
Explore Claireview's extensive inventory to choose the right car for you. As an independent leasing company, we work with a range of dealers and partners to secure a diverse selection of luxury, economy, pre-owned and new vehicles, for personal and commercial use.
PERSONALIZED SERVICE
You will receive top-notch personalized service from one of our dedicated sales team members. With over 200 years of cumulative leasing experience, you can expect every detail of the process to be taken care of so you will get the best car for you, at the best price.
CUSTOMIZED SOLUTIONS
Claireview will adapt your lease, vehicle and payment terms to best meet your personal and financial needs - whether you are looking for deals on sports cars, electric cars, minivans, hybrids, convertibles, freightliners – just let us know, and we will make it happen.
CLAIREVIEW SERVICE CENTRE
Our Service Centre, located on the premises, offers you a convenient and dependable option for all your maintenance, repair and finishing needs. Our professional mechanics are ready and trained to provide you with the service you have come to expect from Claireview.
CLAIREVIEW'S FEATURED VEHICLES OF THE MONTH
EXPERIENCE THE EXPERIENCE
The ultimate leasing experience offering personalized, professional and flexible service. Claireview is renowned for its wide selection of leasing opportunities and its most excellent customer service. Through customer loyalty, innovations and acquisitions and solid industry and financial relationships Claireview is proud to serve you.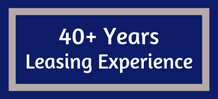 This place has a beautiful show room and great customer service. Ali was able to find us the cars we were looking for, provide us with great patience through out the search and was very accommodating. Highly recommend!
Dealt with Andy Kastner. He made this the easiest and simplest buy for me. Quick, accurate and did everything he promised he would and even delivered the car earlier than expected. Great guy and a great place to buy or lease your next car. A+++++
Excellent experience. I leased a very low mileage Bentley Continental GTC based on the website pictures alone and was not disappointed. I had not leased anything from Claireview before. The entire process was handled professionally and expeditiously by Andy. I would definitely and without hesitation recommend them to others. The car was also perfect. A…
The word that best describes my experience is effortless. The Claireview team led me after asking me about my ideal drive and terms to the perfect choice of vehicle. Thank you Claireview Leasing!