THE CLAIREVIEW ADVANTAGE
When you lease from Claireview, you can expect the best in selection and service.
THE RIGHT CAR FOR YOU
Explore Claireview's extensive inventory to choose the right car for you. As an independent leasing company, we work with a range of dealers and partners to secure a diverse selection of luxury, economy, pre-owned and new vehicles, for personal and commercial use.
PERSONALIZED SERVICE
You will receive top-notch personalized service from one of our dedicated sales team members. With over 200 years of cumulative leasing experience, you can expect every detail of the process to be taken care of so you will get the best car for you, at the best price.
CUSTOMIZED SOLUTIONS
Claireview will adapt your lease, vehicle and payment terms to best meet your personal and financial needs - whether you are looking for deals on sports cars, electric cars, minivans, hybrids, convertibles, freightliners – just let us know, and we will make it happen.
CLAIREVIEW SERVICE CENTRE
Our Service Centre, located on the premises, offers you a convenient and dependable option for all your maintenance, repair and finishing needs. Our professional mechanics are ready and trained to provide you with the service you have come to expect from Claireview.
EXPERIENCE THE EXPERIENCE
The ultimate leasing experience offering personalized, professional and flexible service. Claireview is renowned for its wide selection of leasing opportunities and its most excellent customer service. Through customer loyalty, innovations and acquisitions and solid industry and financial relationships Claireview is proud to serve you.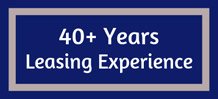 Had an incredible experience with Ali and Steve. They helped me find the perfect car for me and made my first car purchase an absolute breeze. All their cars are thoroughly inspected and in prestine condition. Highly recommend Claireview leasing! Thanks again gentlemen!
got a 2018 Subaru Crosstrek in early May. super pleased with the transaction and service. Kudos to Parisa
Thank your claireview and Youval (sales person) for honestly, the best service and buying experience i've had with a dealership. Professional, honest and reliable. My car was being shipped from Toronto to MTL by carrier and they were taking too long so... Youval drove 6 hours to Toronto to personally pick up the car and…